UGN
May 25, 2023

4 min read
We Have Spent More Than 1.3 Billion On Our Craft – Lookalike Celebrities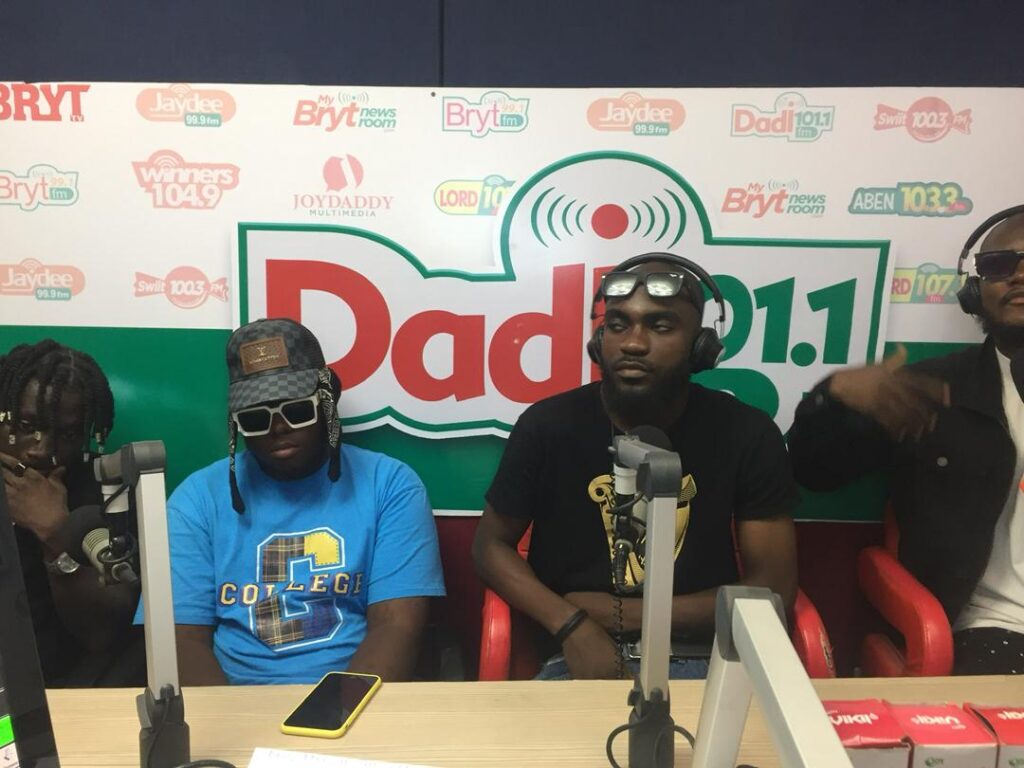 A group of Ghanaian up and coming artists, popularly known as 4 Kings, has revealed that they have invested 1.3 billion in their craft.
The group, comprised of individuals who bear striking similarities to mainstream celebrities in Ghana, disclosed this in an interview with F.King on Dadi 101.1 FM.
According to the group, they are committed to perfecting their skills and ensuring that they become a household name in the music industry.
They explained that they have invested in various aspects of their craft, including music production, promotion, and branding. Watch interview here
Source: Mybrytfmonline.com/Ransford Kumi